Inertia Welded Drill Pipe
At Premier Drill Products, all our Inertia Welded Drill Pipe is made in the USA and built to the stringent standard of the American Petroleum Institute.  We start with fresh-from-the-mill 4130 carbon steel, and forge the ends to create a weld surface which is 2 times larger than needed for the bending and torsional loads the drill rod will experience.  We place the rod and the precision machined tool joint into the inertia welder where the two pieces are permanently fused together through heat, friction, and pressure.  
We're so confident in the durability of our Inertia Welded Drill Rod, that we warranty the weld zone for life, irrespective of damage to the rest of the drill rod.
To learn more on how we make the finest HDD drill rod, click here.  
American Augers & Maxi Rig Compatible Drill Rod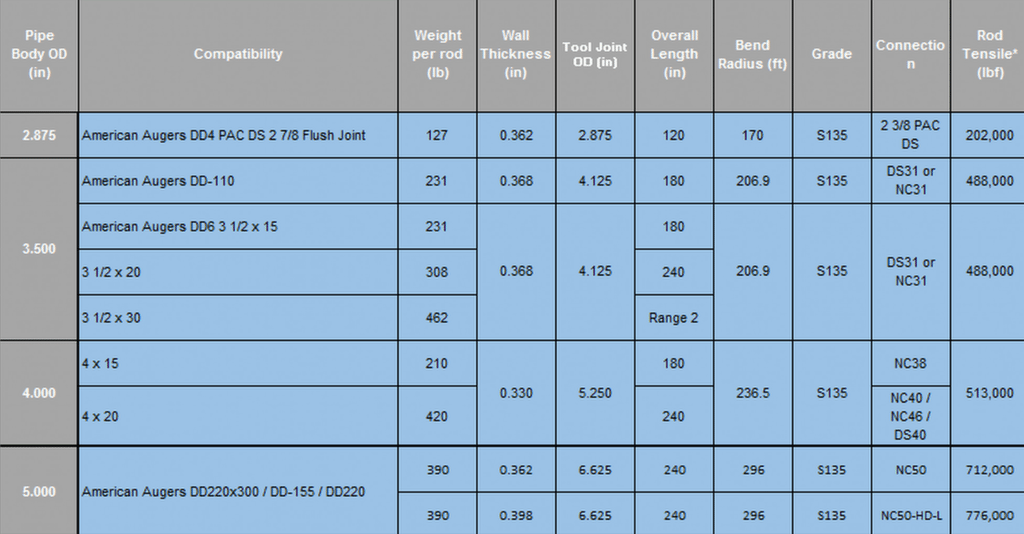 TT Technologies / Tracto-Technik Compatible Drill Rod